The founders of Friends for Life
The Friends for Life Foundation was founded in 2002 by Lammert and Kitty Braaksma. After building several primary and secondary schools in the Kwale district in Kenya, they realized that already many foundations and organisations were busy with developing new schools without thinking about the long term effect of education in this area.
After some research it turned out that especially young girls were still not able to determine their own future after finishing secondary school. In most cases students did not find a job after finishing secondary school because they did not have a specialized education on higher level. Especially women coming from the rural areas were often forced to work on the land of their parents or marry at a very young age.
In order to give them a chance of a change in this and a promising future, Lammert and Kitty decided to focus on offering tertiary education by providing scholarships.
Boardmembers Friends for Life Foundation The Netherlands
Lammert Braaksma
Chairman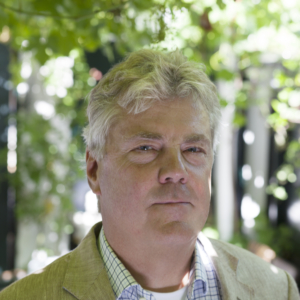 Lammert Braaksma is an entrepreneur at heart and has founded several large restaurants and other companies from 1976 onwards. From 1998 he has helped young investors to make their dreams come true. He also focused on real estate and project development. He is currently active as a member of the Advisory Board of Starcuisine BV.
Lastly, Lammert is the founder and owner of the Limited company 'Dutch African Finance' located in Kenya. Dutch African Finance prvides micro finance loans to entrepreneurial Kenyans. This organisation also provides loans to Friends for Life NGO to those students who can afford to start repayment during the course.
Jaap Badon Ghijben
Treasurer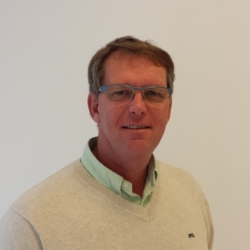 Jaap Badon Ghijben has been working for  Bachhold B.V. from 1986, the holding company owned by Lammert Lammert Braaksma, founder and chairman of Friends for Life. He carries out all financial administration for all related companies of Bachhold B.V.. At the moment he does this one day a week. In 1997 Jaap founded his own company 'JBG Administraties' and after 20 years this company has been taken over by Bregman Accountants B.V. in Zoetermeer, where Jaap now works for as relationship manager for middle and small businesses. Jaap has been handling the financial administration of Friends for Life since its inception in 2002 and is therefor very involved and committed to the organsiation.
Kees Punt
Secretary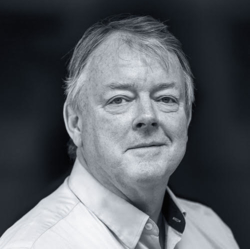 Kees studied notary and tax law in Leiden, and started his own company in 1998 after having worked at the Dutch tax services and an external advisory company. He started as partner at Punt, Meens & Varekamp Tax advisors, and from 2000 he is co-owner of Punt en van de Weerdt belastingadviseurs in The Hague. He has a strong passion for sports and is chairman of ADO The Hague Womens football from 2012. He has been involved with Friends for Life for many years and visited Kenya several times to see the changes a scholarship could bring to youngsters with his own eyes. Education is for him the basis for a successful and sustainable development for people and with that, also for a country, to whom the knowledge will be returned eventually.
Boardmembers Friends for Life Foundation Kenya

Lammert Braaksma
Chairman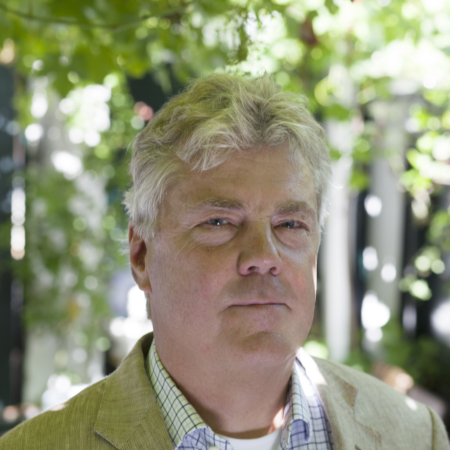 Lammert has become chairman of Friends for Life from April 2022 in the Netherlands as well as for the Kenyan Friends for Life NGO. He has taken Kenya to his heart and has visited the country many times and will do this for as long as possible. Lammert is founder of the Dutch African Friends Ltd. in Kenya, a micro finance institution which helps thousands of small and middle scale organisations to grow their businesses with a micro credit. Together with the Dutch and Kenyan board members, he intends to facilitate an effective cooperation between DAF Ltd. and Friends for Life in order to provide more scholarships to those youngsters who would wish to continue their education but lack financial means. 
Misheck Mwirigi
Treasurer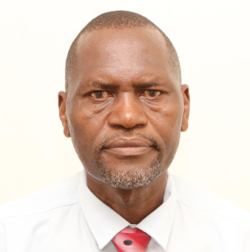 Between 2007 and 2012 Misheck has worked on a voluntary basis for Friends for Life as an accountant and student coach and was in contact with students regularly. This developed into a passion for improving the situation of youngsters in Kenya in order for them to be able to continue their education and professional development. Misheck is currently working as a manager at Dutch African finance (DAF). DAF offers financial solutions for small to middle size organsiations in Kwale county. DAF recently started offering interest free scholarship loans to students, in cooperation with Friends for Life.
Mwihaki Kahiga Rosemary
Secretary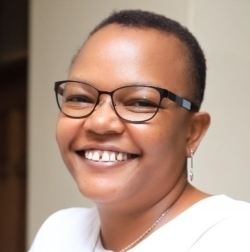 " From an FFL beneficiary to secretary of the board", Mwihaki Kahiga is a living example of what opportunities like the ones provided by friends for life mean to individual students in Kenya. After finishing her Bachelor degree in Business Management, she set up her own company in which she is an inspirator, trainer and speaker within the business world. Additionally she works as a manager at Mandharini, an award-winning project development in Kilifi. Lastly, she is very active at other NGO's and CBO's in different roles such as at MLIFE Foundation, Kwetu Training Center and Amini Kilifi. Mwihaki Kahiga's background motivated her to work with communities in Kenya to lessen poverty and motivate a new generation of leaders while employed in management positions in hospitality, property development, and management industries.
Management and coordination
Eefje van Vlimmeren – Manager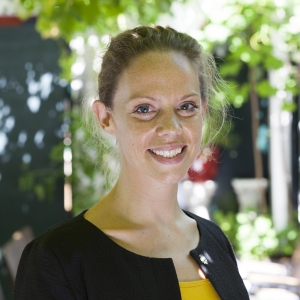 Eefje van Vlimmeren is manager of the foundation and works fulltime for the Dutch as well as the Kenyan foundation. She started as a volunteer through VSO (Voluntary Services Overseas) in March 2012 and lived and worked 1,5 years in Kenya. She mainly focused on the professionalization of the processes in Kenya. Thereafter she stayed connected to the foundation and is working now fulltime as manager and is contact person for all current and new sponsors. Eefje has a background in Business Administration and worked as a strategic (process) consultant within several organsiations and with different customers. Her passion for working within the NGO world developed during her travels to countries such as India and South America. Her passion expanded in Kenya towards education in Africa.
Millicent Anyango Ajuoga – Student Coordinator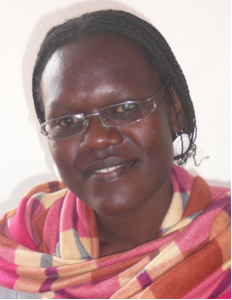 Millicent graduated in 2012 through the Friends for Life programma for her Bachelor of Business Administration. She is working as a student coordinator since May 2012. She works fulltime for the Kenyan NGO. Millicent is daily in touch with the students in her role as student coordinator and handles all their questions and requests. She is in touch with deans and teachers at several different educational institutions and she delivers overviews of progress and results of the students to the management.
Millicent is a hard working employee and built up a nice connection with a lot of the students. Because she has the same background as our students and she also had the chance to study within the programme of Friends for Life, she is able to coach and motivate the students in an effective way.