For some time, a mandatory part of receiving a scholarship at Friends for Life Foundation is contributing to the community. We think that it is important and fullfilling for the students to give back during their studies. They will gain experience, extend their personal network and create awareness about the importance of taking care of each other.
The students can choose to participate in activities organised by Friends for Life, they can join existing programmes and associations or they initiate activities individually. A lot of students send us their enthusiastic stories with photos after having done a great job in the community.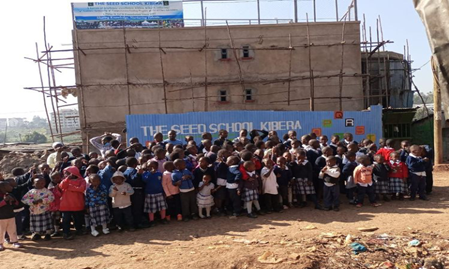 Also student Elizabeth, who was accepted in the programme in 2019, has continued to contribute to the local community and worked at a shelter for street children in one of the largest slums in Nairobi, Kibera.
Besides that, she also helped to raise funds for a project in which youngsters bought packages of sanitary towels for girls so that they would not have to stay at home during their periods.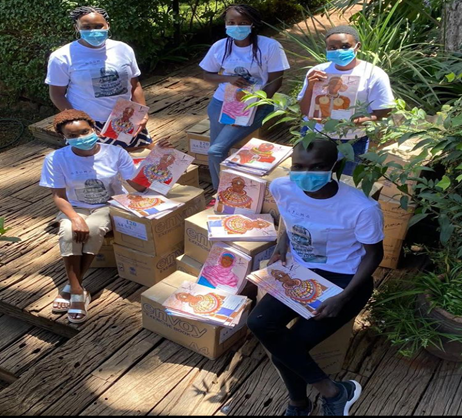 Some individual students helped other people in the village with their daily activities in order to make the heavy work lighter, mainly for older people. They helped for instance with washing clothes but they also helped with cooking meals at a primary school in the area.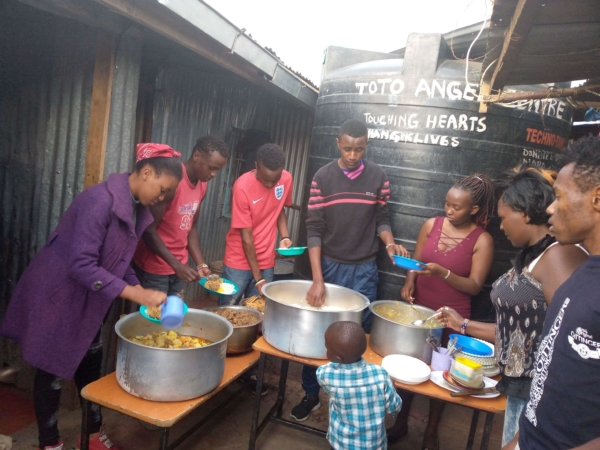 Mwanamwema Ramadhan has been a tough cookie in the past months while she helped building pit latrines for the local community as more and more people suffor from diarhea. She has been doing an amazing job and hard work driven by her personal passion to help the members of her community.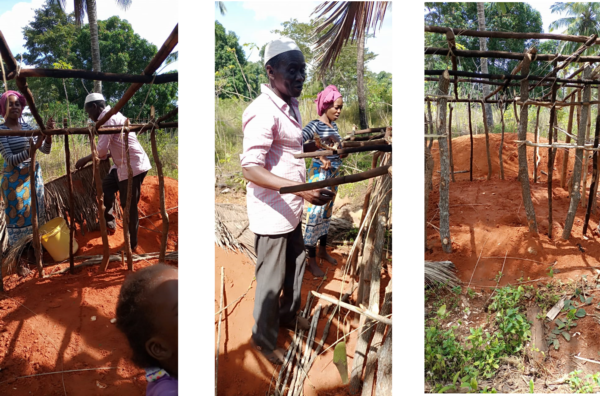 A lot of our students in Nairobi helped during an activity organised by Friends for Life at partner organisation Watoto Wema in Ruiru, Nairobi. They helped with their daily activities such as washing cloth, cooking meals and entertaining the children. The below picture was taken during this event.