Part of the acceptance within the programme of Friends for Life is signing a contract with which the student commits to repay the full scholarship after finishing their course. This is a very important part of the Friends for Life concept as it build up a system of continuity of the programme and creates awareness and responsibility within this generation of youth. There are some great exemples of students who already repaid their full loans in the meantime.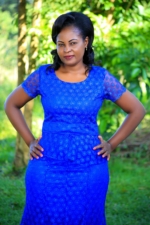 Christine Otieno
is one of the ladies who managed to secure employment right after she finished her course in accounting. She has been an accountant for years after her studies at one of the major hotels in Mombasa. Now she is working as an accountant at a tea packaging company in Mombasa. She is doing very well and managed to repay her full loan in the meantime!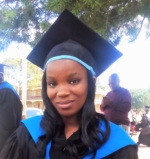 Also Mercyline Mutua managed to repay her full loan during her employment at a clearing and forwarding company in Mombasa. She worked there for several years and then met her current husband who originates from Tanzania. She is currently living with her husband and their son in Tanzania.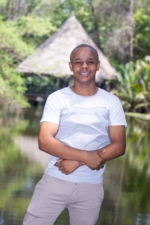 There are many other students who started contributing after they finished their course such as
Joseph Mogaka.
Joseph finished his course Bachelor of Business Management (Finance) not that long ago and is since contributing to the foundation every month. He works at I&M Bank in Mombasa and he doing very well!